The Asian Imaginary in Icelandic Society
The lecture is in English. 
An informal discussion with Wei Lin and Elizabeth Lay about their different perspectives of living in Iceland as a Chinese/Icelandic musician and a Chinese-American educational researcher, especially following the public criticism of the production of Madame Butterfly by the Icelandic Opera. The responses from the Asian community, the arts community, and the general public have exposed a difficult and complicated relationship between the acceptance of Asians in Iceland and (lack of) representation in the arts. They will share their experiences and impressions of how Icelandic institutions can create more inclusive environments to recognize the diversity of its population.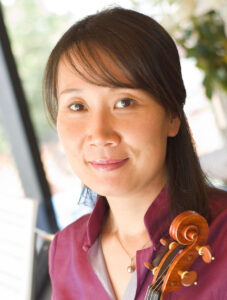 Wei Lin
Born in Guangzhou in 1964 and grew up in Beijing, where her parents were both professors at the Central Conservatory of Music. She commenced her formal music training at the Central Conservatory of Music in Beijing and received a scholarship from the City of London to study at the Guildhall School of Music and Drama in London under the solo advanced study course, where she completed her studies in 1988. Wei Lin has been a member of the 1st violin section in Iceland Symphony Orchestra since 1990. She has served as concertmaster of the Hong Kong Pan Asia Symphony Orchestra and played with Baltimore Symphony and Washington Chamber Symphony Orchestra in Washington DC. She has appeared as a soloist and chamber musician with the Iceland Symphony Orchestra and various ensembles in Europe, the United States and Asia. Wei Lin has been a violin teacher at the Reykjavik College of Music, the Purcell School of Music in London and the Yip Academy in Hong Kong. She was her father's teaching assistant intermittently from 1996-2008. She has taught at the Reykjavik College of Music since 1990. She has taught and given master classes in Sweden, Norway, Denmark, United States and China.  Founder and chairman of the Lin Yao Ji Research Center for Violin Pedagogy in China. She also founded and chairs the Harpa International Music Academy in Iceland and Atlanta Festival Academy in Atlanta, Georgia the United States. In this capacity she has organized and given master classes and concerts at the National Centre for the Performing Arts Beijing, Hong Kong Cultural Centre and Harpa Reykjavik Concert Hall and Conference Centre with internationally renowned musicians and rising young stars.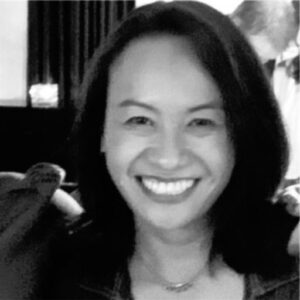 Elizabeth Lay
Doctoral student at the Faculty of Education and Diversity at the University of Iceland. Her PhD project is about inclusion in education with a focus on the processes of race and class among immigrant background families in the Icelandic education system. Elizabeth has lived in Iceland for 20+ years, has been a member in numerous immigrant organizations and causes, and is active in using education and research to improve the well-being of immigrants living in Iceland.
Snack and chat about China
The event is organized by the Chinese-Icelandic Culture Association and the Northern Lights Confucius Institute, which also offers free refreshments. It will be held on Thursday, April 13, 2023 at 17:30 in room VHV-007, basement of Veröld, Vigdís building, Brynjólfsgötu 1, Reykjavík. There is plenty of free parking next to the building.

Before the lecture begins, refreshments will be offered and guests can chat and enjoy them, but then the lecture will take place, which is estimated to last around 30-45 minutes.
Participation is free and everyone is welcome.